Monarch Life Cycle Cards
Regular price
Sale price
$20.00 USD
Unit price
per
IMPROVED DESIGN--Made to last.
This English card set includes 24 cards highlighting the life cycle, migration, and natural history of the monarch butterfly. Each digital color image is backed by a brief summary of the unique characteristics used for easy identification of the monarch in all stages of its life cycle. These are a great tool to use in the classroom, in the field while out monitoring for a monarch community science program, or to help build your general knowledge about monarchs. This set is held together by a book ring, so you can easily flip through the set without worrying about losing any of the cards! 
The set is now made from laminated cards: a waterproof, tear-resistant, and scratch-proof material. Extremely Durable!
Size: 3.75" x 5"
Double-sided cards, full color.
Share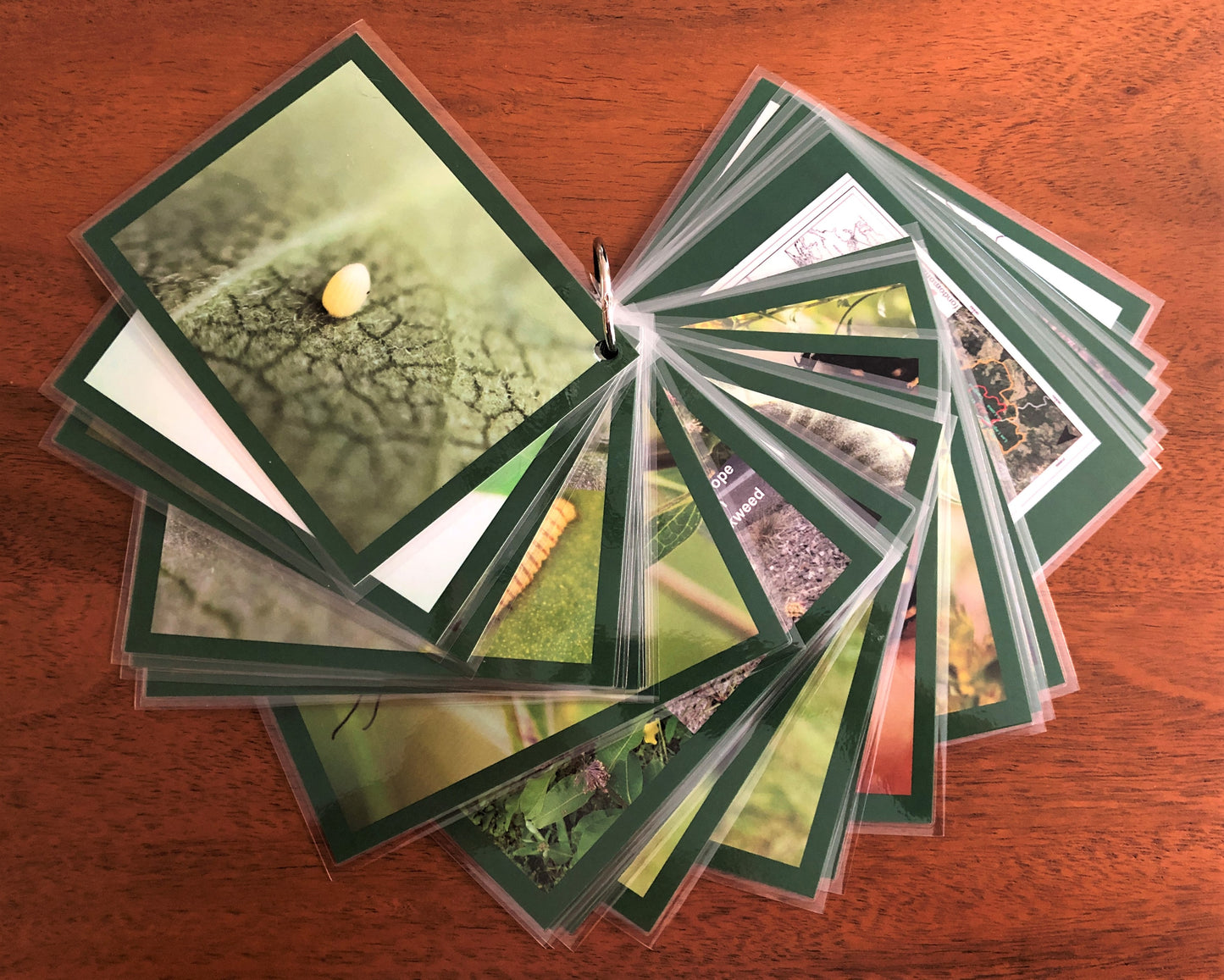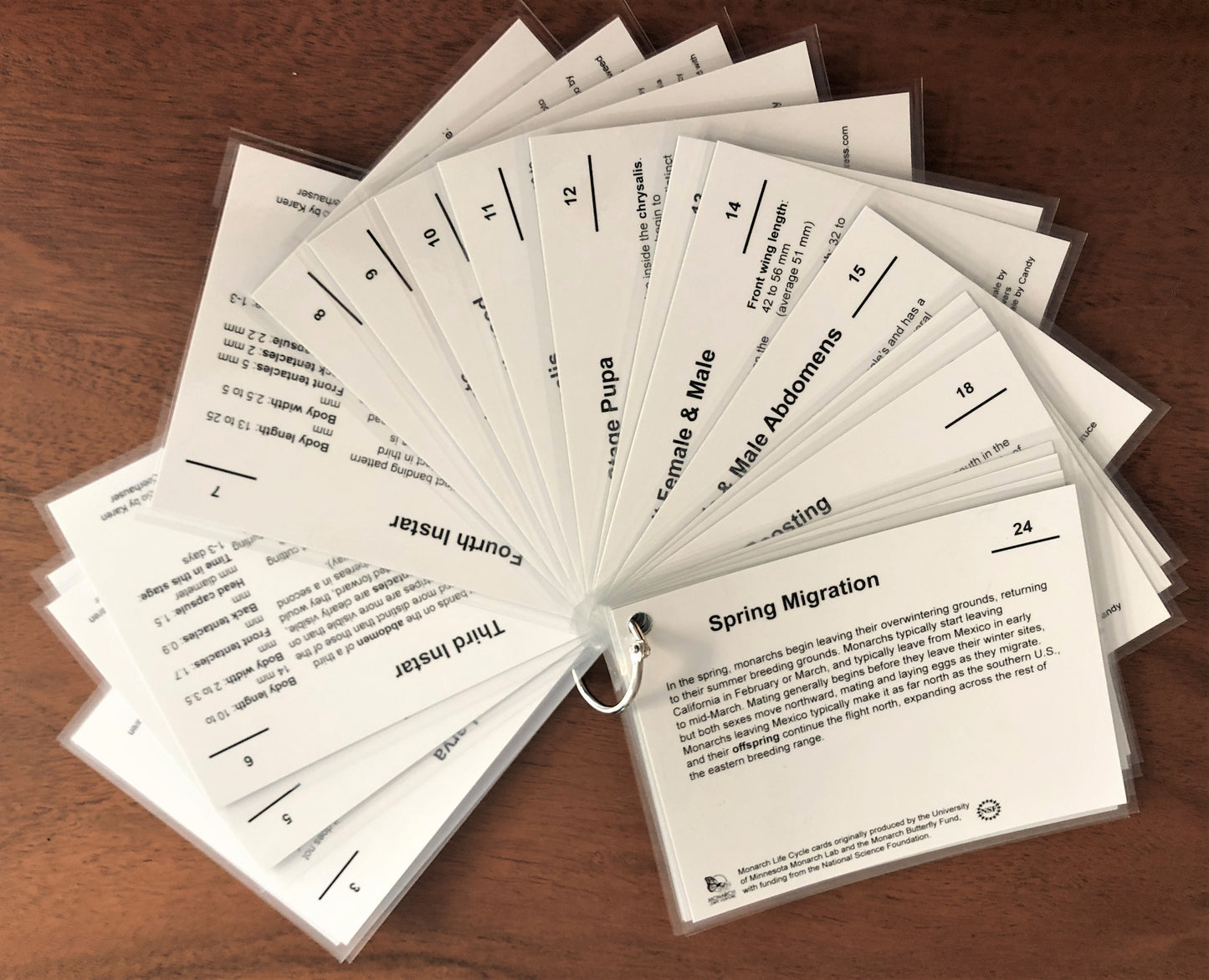 perfect!
Great pics and great info.
Very helpful
These cards will prove very helpful for participation in MLMP. While a bit slippery, they are easy to reference and not too small. The information on the back adds to proper identification of eggs and larva stages, plus the overwintering, predator, and migration cards allow volunteers monitoring onsite to field questions by guests on other aspects of monarch butterflies.